New Procurement Policy – is your company ready?
The Social Value Act enhancement – Procurement Policy Note (PPN) 06/20 – requires companies of all sizes that are bidding for public contracts to consider how the goods or services they would provide if they won the contract, would also benefit the community – socially, economically and environmentally.
On 1 January 2021, additional new measures came into force making it mandatory for companies to demonstrate this social value. Prior to this date, there was no obligation no obligation for companies to evidence their impact, which resulted in the importance of social value being overlooked and underdelivered.
Companies can no longer simply make reference to a company policy. Now, they will need to deliver and evidence targeted social value improvements applicable to the contract's entire life cycle. If these targets are not met, the company could risk losing the contract.
This means that the cheapest contract is no longer the most attractive. What is more attractive is a company that can demonstrate a high-quality delivery of a contract that benefits society before, during and after the contract has been won. This change has levelled the playing field for SMEs and social enterprises to also bid.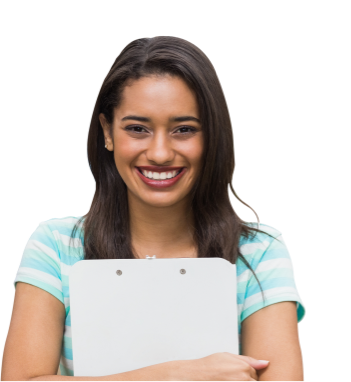 How important is the new procurement policy?
It's a mandatory requirement for all companies bidding for public contracts
Social Value now forms a new score of 10-30% in the evaluation criteria for tender bids
Social value offers must be in addition to the core elements of the tender (no double-counting –

if it's already in your CSR strategy, it cannot also be included in your tender

)
You must be able to show evidence of social, economic and environmental benefits for the entire life cycle of the contract
The competition has increased, so it is more important than ever to stand out from the crowd
What is the Social Value model?
The UK government has set out 5x Social Value priorities for procurement:
Covid-19 recovery: helping local communities to manage and recover from the impact of COVID-19
Tackling economic inequality: creating new skills, jobs and businesses and increase supply chain resilience and capacity
Fighting climate change: ensuring effective stewardship of the environment
Equal opportunity: reducing the disability employment gap and tackling workforce inequality
Wellbeing: improving health and wellbeing and enhancing community integration
How can whatimpact help?
Match your company with charities and social enterprises within the Social Value Model priorities and your preferred geographic areas
Evaluate applications and carry out due diligence
Get a validated social impact report on the impact your company helped achieve, with testimonials and proof
Provide evidence of your tender bid
Your public profile demonstrates your company's social, economic and environmental contributions and everything is in one place:
Annual donations (money, services, products, skills-based volunteering)
All 'matches' with charities and social enterprises, demonstrating who you collaborate with and what problems in which geographical area(s) you are solving
Impact reports of all activities your company has funded with donations worth £5,000 + (money, skills, product or service donations)
Link to your Companies House profile
Automated celebratory matching videos
We know this is a big task, so we will provide:
Social value strategy session
Advice on how to maximise your whatimpact company profile to help you stand out
Templates to help communicate your social value initiatives and the whatimpact platform to your staff
Press release templates and banners for your external communications
Short videos showing your partnerships with charities or social enterprises
Meet-Up opportunities to find sustainable partnerships with charities and social enterprises
And of course, our customer service team is here to answer any questions